Chicago Association Management has over 30 years of experience working with both major corporations and local associations with consistent success. We offer a team-based approach, assigning an Executive Director and an Association Management Specialist to your account. Our Senior Management Team will also be actively engaged throughout our business relationship to navigate the successful vision and end results you want to achieve.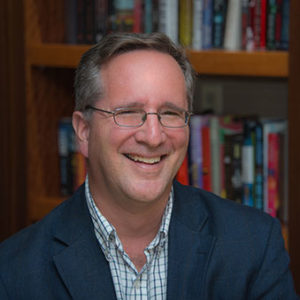 Ed GrazianoManaging Director
Ed founded Chicago Association Management (CAM) in 2010 as a natural extension of Corporate Event Interactive (CEI) that he founded in 1987. Ed has been building business relationships, overseeing projects and providing strategic thinking and leadership ever since. Ed has helped expand both CEI and CAM to highly-respected firms within the meetings and events industry. Ed leads CAM's association management business, which currently manages the day-to-day operations, conferences and events for over fourteen professional organizations. Connect with Ed on
Linkedin
.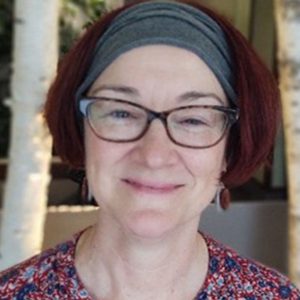 Angela McLaughlin 
Senior Association Manager
With 30 years' experience in the non-profit and government sectors, Angela excels in the areas project management, strategic planning, and community development. Angela currently leads four of CAM's association clients including the Advocates Society, the Justinian Society of Lawyers, ILAR and ANULAR, and Angela has the best Irish brogue in our office.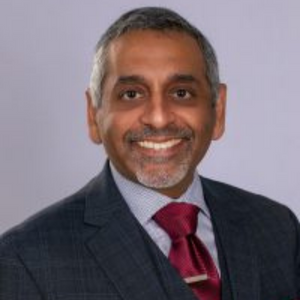 Dhru Bhatt
Association Manager, Marketing and Outreach Specialist
Working with professional societies to develop traditional and non‐traditional revenue streams beyond membership and sponsorships. Dhru's career spans over 20 years focused on managing the knowledge and educational sections of medical, legal, engineering, environmental and other nonprofit associations. His professional experience covers marketing, SEO (Search Engine Optimization), SEM (Search Engine Marketing), SMO (Social Media Optimization), SMM (Social Media Marketing), mobile applications analysis and strategies to drive positive online traffic, society management, meetings and event planning, ensuring financial stability, brand positioning, product image and presentation, leadership and employee development, customer satisfaction and commitment, P & L management, budget planning, cross‐functional collaboration, project management, operations management, staff development, and strategic partnerships.
Over the course of his career he has utilized his years of experience and produced a proven record in increasing organizations sales and return on investment for the societies that he has worked with, through innovative and novel initiatives.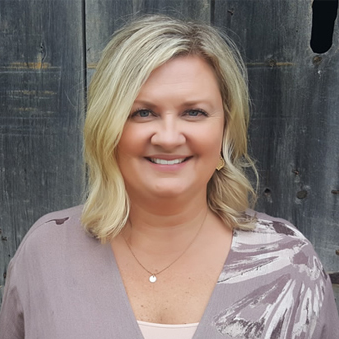 Shelbi HoffmanMarketing Director
Shelbi brings an extensive marketing background with experience in both traditional and web platforms. She has over 25 years experience in marketing and over 10 years experience working specifically with associations. Her experience as a business owner provides a vast range of talents that enable Shelbi to create customized solutions for associations. She is an innovative and versatile thinker with excellent communication skills and a proven ability to deliver results. Shelbi thrives on a challenge and welcomes opportunities to grow in new areas. Connect with Shelbi on
Linkedin
.
"Do what you can, with what you have, where you are."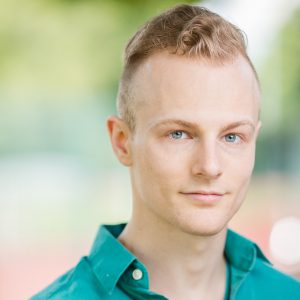 Asher Robeson (they/them)
Operations Specialist
Asher comes to CAM with a background in project management and non-profit work. Prior to working with CAM, they were a Project Manager with Grenzebach Glier and Associates, a world-premiere philanthropic management consulting firm, serving clients including Harvard T.H. Chan School of Public Health, the City of Hope Cancer Centers, and the School of the Art Institute of Chicago. Before white-collar life, they were a theatre performer, trained in London and Moscow with performance credits across the US, and serving on the Board of a regional theatre company. They've translated their facility for communication and attention to detail into a suite of skills that bring our clients both the service they deserve, and the efficiency they need. Connect with Asher on Linkedin.
"Better than a thousand hollow words is one word that brings peace." – Siddartha Gautama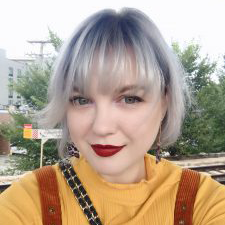 Dana Pikowitz
Association Manager
With over ten years of management experience spanning several fields, Dana is equipped with an arsenal of skills. Her vast experience includes retail management, product and corporate training, human resources management and theatrical production. She is a creative and energetic collaborator, resulting in fresh ideas and artist results.
A Chicago native, Dana can be found at local events and street fests; quite often accompanied by her fur-baby, Puppy.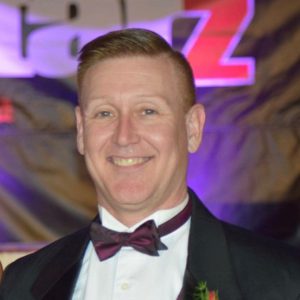 Michael Micek (he/him)
Association Manager, Finance Manager, Special Projects & Outreach Specialist 
As an innovative, results-driven leader and manager with decades of business ownership experience, Michael focuses intently on client and customer service. He draws on his passion to develop people and organizations to their highest potential professionally. His underlying philosophy and approach takes advantage of his high energy and ability to cultivate a team approach in initiating, fostering, and maintaining positive relationships to maximize every individual person, task, project, event and entity.
"Diverse Variety" is the best description of the multiple areas of Michael's experience. He's been a businessman, to non-profit board member, fundraiser and national choreographer / dancer, stage / arts and entertainment performer. In addition, he loves waterskiing and enjoying time with family and friends.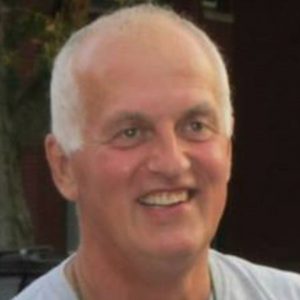 Elmer Haneberg
Association Manager, Outreach Specialist
Empathetic yet a tenacious, results oriented professional, Elmer brings to the table more than three decades of motivational, managerial expertise primarily with the not-for-profit industry serving in every capacity from conception and initial organizational formation of several premier neighbourhood organizations to weed puller, green bean picking, pancake flipping volunteer in those same neighbourhood organizations. Chair of the Chicago National Scout. Jamboree Contingent and President. Director and/or Member of numerous Midwest-based volunteer organizations such as the local branch of the American Cancer Society, Lutheran Social Services, Northwest Side Group Homes, Triangle Lions, The Irving Park Community Food Pantry, local Church Parish, and many more. In 1997, Elmer was presented Chicago's 35th Ward Volunteer of the Year Award and has not slowed down since.
With both a JD and M.Div degree, and now working towards a Masters of Education degree, Elmer can bring both an analytical and social justice awareness to the ins and outs of volunteer and association management, coaxing and acknowledging the very best efforts out of volunteers in both short-term daily operations and long-term strategic planning, while living the example of being a lifetime learner.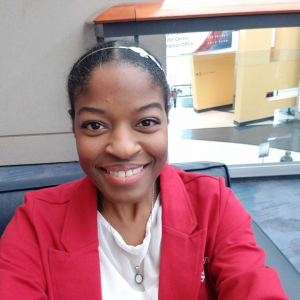 Cynthia Hayes
Association Manager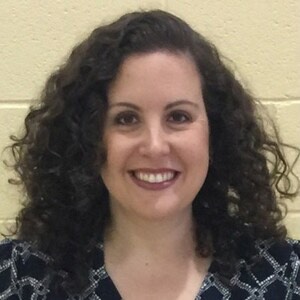 Rita Donnelly
Association Manager
Rita has a passion for working with associations. With most of her professional career in the association world, she believes it is important to be a part of an organization with a meaningful cause. She has an extensive background in member services, customer relations and events. Rita is a very organized, detailed and service-oriented individual. She strives to always do what is best to help her organization succeed.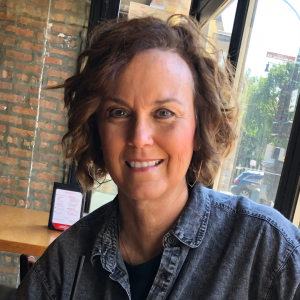 Kelly O'Brien
CAM Events Manager
Kelly is a Seasoned Corporate Event and Meeting Planner for over 25 years, gaining invaluable industry knowledge, forming enduring relationships with a wide variety of key vendors and contacts in the realm, and successfully executing hundreds of corporate events. Coordinated events ranging from educational seminars, conferences, tradeshows to large-scale client entertainment events. Each event completed with excellent entertainment, food, accommodations, communications, and more. Kelly holds a Bachelor's degree from Loyola University Chicago. Based in the Greater Chicago Area, she continues to thrive in the field of special events and production management, utilizing her extensive experience and impeccable attention to detail to create memorable and successful events for her clients. Connect with Kelly on LinkedIn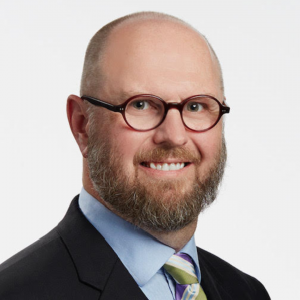 John L. Augustyniak (He/Him)
Client Operations Consultant
John comes to CAM with over 30 plus years experience in the Association Management field specializing in the areas of operational management, governance, leadership development, strategic planning, membership development, and meetings and event planning. John has worked with both professional societies and trade associations with memberships ranging from 300 to over 8,000 members assisting them in realizing and maximizing their potential.  A born and raised Chicagoan, John now resides with his husband in Milwaukee, WI.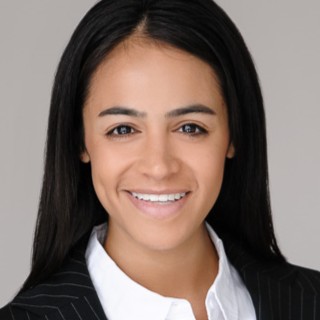 Katie Kot
Social Media and Marketing Specialist
Katie has spent her professional career in the public relations and marketing arena. With a degree in multimedia journalism and mass communications, her passion for social media implementation and film has always been at center stage. Katie has implemented social media strategies and consulted associations on best social posting practices to drive engagement, growth and impressions. Her experience in journalism, photography and film go hand-in-hand with her push for original content creation across all social platforms.
Megan Evans
Graphic Designer and Marketing Specialist
Megan has an extensive professional background in graphic design, social media and digital marketing. She has a Psychology degree with a Communications minor. Megan also attended an advertising portfolio school in Atlanta, Georgia, where she specialized in Graphic Design and Art Direction. She truly enjoys utilizing her creative skills to help cultivate cohesive branding for our clients, and pairing designs with strong marketing strategies.
Saylor Boss 
Marketing & Communications Coordinator
As a 2022 graduate of Michigan State University, Saylor has parlayed her studies in Organizational Communication to the work she is doing for CAM as a Marketing and Communications Coordinator. Saylor enjoys the opportunity to work and learn from her team. She has proven to be learning agile as she applies her knowledge of technology, social media and creativity to serving our clients. Connect 

with

 Saylor on Linkedin.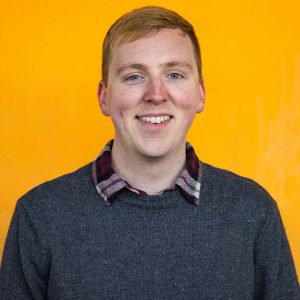 Ryan Kowalkowski (he/him)
Video Production Specialist
Ryan brings media production and storytelling experience to the CAM team. As a videographer, Ryan's mission is to work with CAM's clients to bring their marketing goals to life through the power of media. With a history in the association management field, Ryan understands the needs of your organization and utilizes his skills to elevate its identity. Outside of work, Ryan enjoys tinkering with electronics, practicing fast punk beats on the drums, and spending time with his wife and their dog, Hallie.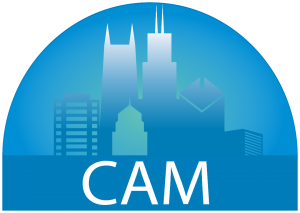 Mary Eileen Sullivan
Association Coordinator
Mary Eileen Sullivan is an experienced administrative manager who enjoys connecting people and resources to execute projects, programs and events. Her background is in non-profit and small business management and she has a passion for managing client relationships. Her previous roles have included management and customer support of a privately owned construction business, director of volunteers and community engagement for an environmental organization, project consultant for a public relations firm and customer support manager for a records management organization. She is skilled at project management, staff management, event management, relationship building, fundraising, financial management, marketing, system and operations, revenue generation, and membership growth and retention.
Mary Eileen is actively engaged in volunteer efforts to promote the sustainability of the greater Chicago region.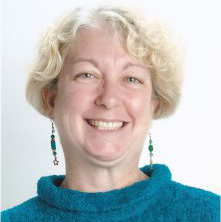 Barbara Wahler, LCSW, ObISB
Association Coordinator
Barbara spent over 30 years as a school counselor/social worker at institutions such as Notre Dame High School for Girls; the Chicago Waldorf School; Howard Area Community Center; and Acero Charter School Network. In addition, she has been in private practice as a psychotherapist at Re-Visioning Your Life. Most recently she has been a Managing Director at You Are A Star.
"If you're always trying to be normal, you will never know how amazing you can be." – Maya Angelou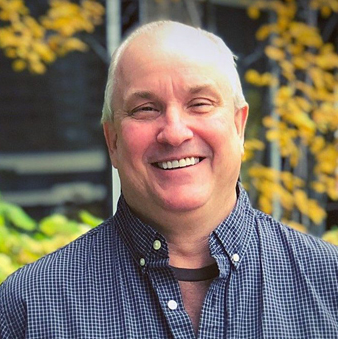 Jon Asplund
Association Coordinator
Jon likes to tell people's stories. A journalist by training, Jon uses his talent for listening and storytelling in engaging, exciting ways to reach a wide variety of audiences. Association management serves clients' needs best when it brings new energy and passion to the organization, its members, prospective members and the people you want to reach. Jon currently helps the Central Electric Railfans' Association tell its stories and inspire a new generation of railfans. A graduate of the University of Illinois at Urbana-Champaign, Jon also writes Crain's Chicago Business.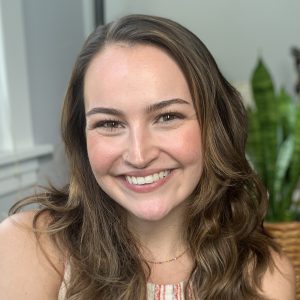 Kaitlin Cadagin
Association Coordinator
Kaitlin is a hard-working and self-motivated professional with vast experience in high-volume and deadline-driven work environments.  Her past experience includes retail and food service management, as well as teaching 3rd grade!  She's been recognized by her professional peers for her attention to detail and proactive nature.  She would describe herself as flexible and accommodating with a results-oriented mindset and highly values open communication and transparency.  These values drive collaborative teamwork and creative solutions.  Ultimately, she is an energetic and eager learner who is excited to be working at CAM!
Connect with Kaitlin on LinkedIn – www.LinkedIn.com/in/Kaitlin-Cadagin.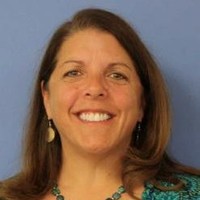 Susan Rapp
Association Coordinator
Susan has a gift for bringing order to association management.  She enjoys collaborating with an organization's leadership to develop and execute strategic plans, keeping members engaged and an association's objectives moving forward.  With a doctorate in higher education administration, Susan's management style takes advantage of her 30+ years of teaching college level courses in organization and time management.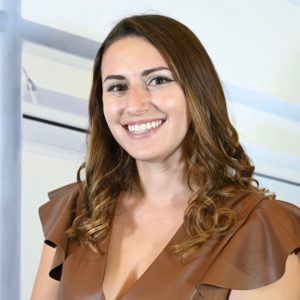 Lauren Plavnick 
Association Coordinator
With years of experience in both the nonprofit and association industries, Lauren loves to help members by using her top-notch communication skills. Whether it be data analysis or prompt customer service, Lauren excels at fostering associations' growth guiding them to realize their full potential. She's an outgoing individual who is extremely resourceful and a fast learner, so taking on new projects and learning the ins and outs is one of her favorite things.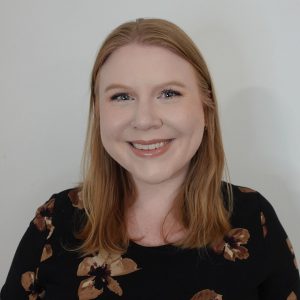 Melody Ekstrom
Association Coordinator
Experience spanning theatre, literary, retail, education, and corporate, combined with constant curiosity, has honed Melody's skills in research, content creation, editing, community engagement, administrative support, and collaboration. It's provided her with adaptability and the ability to jump in to serve the larger picture. Melody is passionate about developing knowledge, helping stories get told, and supporting work that improves the world around us. She is excited about utilizing these skills and passions to serve CAM clients. When not providing support, she can most likely be found reading.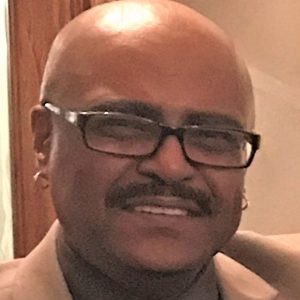 Larry Boyce Jr.
Registrar, Member Services
Larry enjoyed 36 years of employment at the Federal Reserve Bank of Chicago before transitioning to franchise owner / operator of a small business. He is ultra organized and focused on the details of every task and project he tackles. Larry is service-oriented and adept at providing customer and client satisfaction.
Communication and cooperation are keys to Larry's success! He prioritizes and enjoys making enjoyable, laughter-filled memories with his family and friends.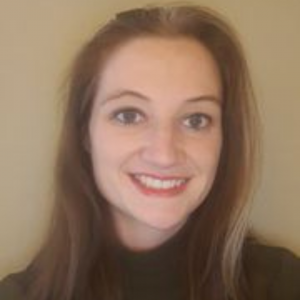 Rebecca Harbeck
Director of Finance
As our Director of Finance, Rebecca is the architect of fiscal success at CAM. With a strong foundation in finance and a commitment to optimizing financial performance, she steers our organization toward profitability. Rebecca manages budgeting, financial planning, and compliance, ensuring that our financial operations run seamlessly. Her dedication to precision and teamwork is integral to our success and makes her an invaluable asset to our team.
Linda Whitlock Executive Producer, Team Building
Linda has designed and executed thousands of interactive events for over 20 years, making innovation and customization integral to Corporate Event Interactive's (CEI) business model. This, in combination with her leadership and producing acumen, make each event a new experience. An active contributor to the meetings and events industry, Linda is Past President and Board Member of ILEA-Chicago Chapter and plays a key role in several MPI committees. She has guided CEI as President since 2000, earning multiple awards, including:
Best Team Building Company, Best Vendor
and numerous
NICE Awards
. Connect with Linda on
Linkedin
.
"Ed and his team have become part of our ILCBA family. They are professional, highly organized and responsive. Equally important they allow our leadership team to enjoy the many benefits of being actively engaged in a professional association of your peers, without all the clerical responsibilities bogging us down."
About CAM
CAM provides a wide range of professional association management services to organizations nationwide.
Chicago Association Management
a Division of Corporate Event
Enterprises, Inc.
400 East Randolph St.
Suite 3115
Chicago, IL 60601